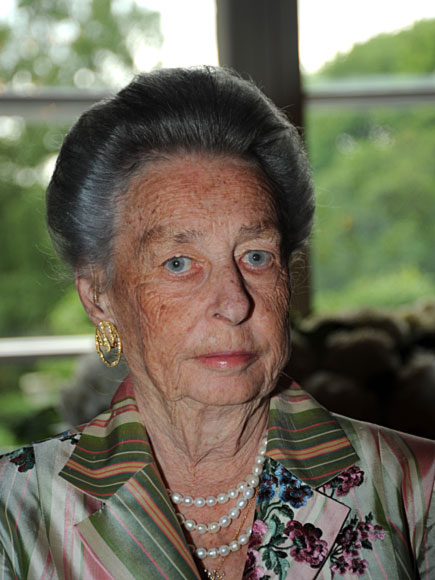 (Photo: Sven Gjeruldsen, The Royal Court)
King Harald of Norway's oldest sister, Princess Ragnhild Alexandra, passed away on September 16, 2012 in Brazil, where she has lived since shortly after her marriage to Erling Lorentzen in 1953. The princess was 82. She was born the daughter of Crown Prince Olav (later King) of Norway and his wife Martha of Sweden. During the Nazi occupation of Norway in World War II, she lived in the United States with her mother and siblings as guests of President Franklin Roosevelt.
Like Princess Margaret in Britain, the young Ragnhild fell in love with a member of the staff, her bodyguard, Mr. Lorentzen. Unlike Margaret, she was permitted to marry him. Although she did not have to give up her right to the throne--because women at the time had no right to succeed, she was downgraded from Royal Highness to Highness and the national flag was no longer flown on her birthday.
The Lorentzens had three children: Haakon, Ingeborg and Ragnhild.
In her later years, Ragnhild gained notoriety for publicly criticizing King Haakon's children for their own controversial choices of mates--including Mette-Marit Tjessem-Hoiby, who was an unwed mother when Crown Prince Haakon proposed to her.